I was going to wait until Sunday to publish this post but honestly I simply can't do it! I'm so excited and happy with how this turned out that I had to share. I hope you enjoy it as much as I enjoyed transforming her.
It was a cold and rainy northeastern Michigan Saturday afternoon when we came across this little darling.  What caught my eye first was the size, the drop leaf top and the fact that she was made out of beautiful solid wood.  No, those 3 cute lil cubbies had nothing to do with it….. that's my story and i'm stickin to it. *grin*
I looked at the doors which were not attached and knew right away that they wouldn't be staying. Maybe I can make picture frames out of them? I have a few pieces that have this same finish but truth is, I don't much care for this finish and will slowly be working my way through them all.
Here she is in all of her Flying Nun glory.

I wasn't certain where she would go or what she would look like yet but I knew it was time to get the sander out and start uncovering her potential.  That seems the way it goes here.  I know it's a good piece but don't know where, why, when…..until I start working on the project.  So I grabbed the drawers and set about sanding the fronts only to discover a beautiful pristine wood under that silly old varnish.
I always put the knobs back on until I know what to do with them so that I don't lose them. Been there, done that, drives me nuts!
On a whim I put the drawers back in and instantly knew what I would do with this piece and where she would go.
Now it was time to get busy sanding the rest of her!
I figured out quickly that this was a dirty dusty job and found it necessary to find a way to mask my face so I wouldn't breath in all the stuff I was sanding off.  So I hit my rug t-shirt pile and created my ninja mask.
I wasn't going to show you this one, but the reality is, I rarely look presentable when undertaking these projects.  Then again, in my perfect world i'm always wearing jeans and a comfy top with sandals or what ever the weather calls for in footwear. But I digress…….
This is what she looks like all sanded down and ready for her make over.
I used the same barn red as I did for the Farmhouse Ritz project. We may be seeing a bit more of that color as I still have 3/4 of a gallon or more left. Using a sponge brush I very lightly painted on a coat of the barn red onto the drawer fronts.  I didn't want a solid coat. I wanted some of the character of the wood to come through.  Once dry I took a very light coat of the Minwax Dark Walnut stain on top of the paint and then did a quick wipe off.
I used a regular brush for the inside of the cabinet and painted two coats to insure nice solid coverage. Once dry I applied the Minwax stain, did a quick wipe and let it sit also. Then came the rest of the cabinet.  One coat of Minwax Dark Walnut stain.
Once the stain was dry I applied the wax to everything and let it sit for half an hour while I tried to work the kink out of my finger. (long bowling injury story). Then I hand buffed it and there she is.
So here she is……..*arms spread wide*  TADA!!!!
I love the transformation from before to after. This is a piece that I will enjoy next to chair curling up by the winter fire. Though it's hard to think of that when it hit 85 degrees today.
This week I am working on a great little desk that I was gifted by a friend who wanted it out of her garage. We saved it from the landfill and I promise it has no red *grin*
Please feel free to leave comments and suggestions and I'd love to have you follow us here at Suttons Daze. Have a great week!
This week I"m linking up with
Show & Tell Saturday     Stylish Once Again     It's Overflowing     Sunny Simple Sundays     Between Naps on the Porch     Coastal Charm     DIY by Design     Wow us Wednesdays
Restore it Wednesdays     The Thrifty Home     Handy Man, Crafty Woman     Power of Paint Party @ Domestically Speaking     Beyond the Picket Fence Under $100     Pin it & Win it      Frugalicious Friday
Thrifty Thursday     Hooking up with HoH     My Repurposed Life     Share your cup Thursday     Live, Laugh, Rowe     The Shabby Chic Cottage – Transformation Thursdays     The Charm of Home     From my front porch to yours     Thursday's Favorite Things Blog Hop    Fire flies & Jelly beans     Miss Mustard Seed – Furniture Feature Friday     Whipperberry     Pinworthy Projects at Just us Four     Embracing Change     In the Old Road     Funky Junk Interiors     Get outta my head
Motivated Monday @ Be Colorful
DebbieDoo's Newbie Link Party
Weekly Round Up @ It's a Blog Party!
Domestically Speaking
Metamorphosis Monday! @ Between Naps on the Porch
Meet Me Monday @ You're Talking Too MuchMore the Merrier Monday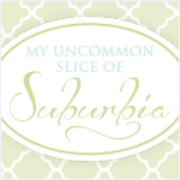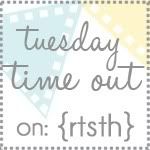 Related posts: